My JP PSN yen card is coming in tomorrow. I'll see about posting some shots of the pay-DLC content ASAP.
UPDATE: Okay, I got the card validated in the JP PSN, bought both character packs, and checked them out.
First of all,
here's how to access them
once you buy them. When you buy them, the red bag will appear next to the items in the shop to confirm. Boot up IDES
with the account you bought the items with
and go to network mode. After accepting the agreement, you will get a message (it asks if you want to download extra content). Hit yes, and you'll get a short loading screen. Congratulations, your avatar parts are now added.
Now, you can only manipulate these new parts in network mode. They are not added to the list of parts in your regular garage, so you must change these new parts around in the network mode garage. Go to the garage, and select the last option (downloadable items) to see the new parts pop up in a list. This menu works just like the My Character part of your regular garage, except there are no columns to separate the pieces by type.
Here's the rundown of what the male characters get:
3 Face Structure parts (3 variations of a semi-fat face, looks like Itsuki's build)
8 Shirts (2 dress shirts, 2 stylized dress shirts, 4 tanktops)
2 Eyes (large and wide-eyed)
3 Expressions (2 sneering, one wide mouth, and these also change your nose)
1 Necklace (looks like a small bell)
1 Pair of Glasses (Tinted yellow)
9 Hair/Hat Pieces (4 colors of short-spiky, and 5 knit caps)
Here's some pictures of what they look like. I didn't snap pics of all of them, but I will take requests if anybody is interested in how the other variations look.
Dress Shirt (comes in pink and blue)
Stylish Dress Shirt (comes in yellow and olive)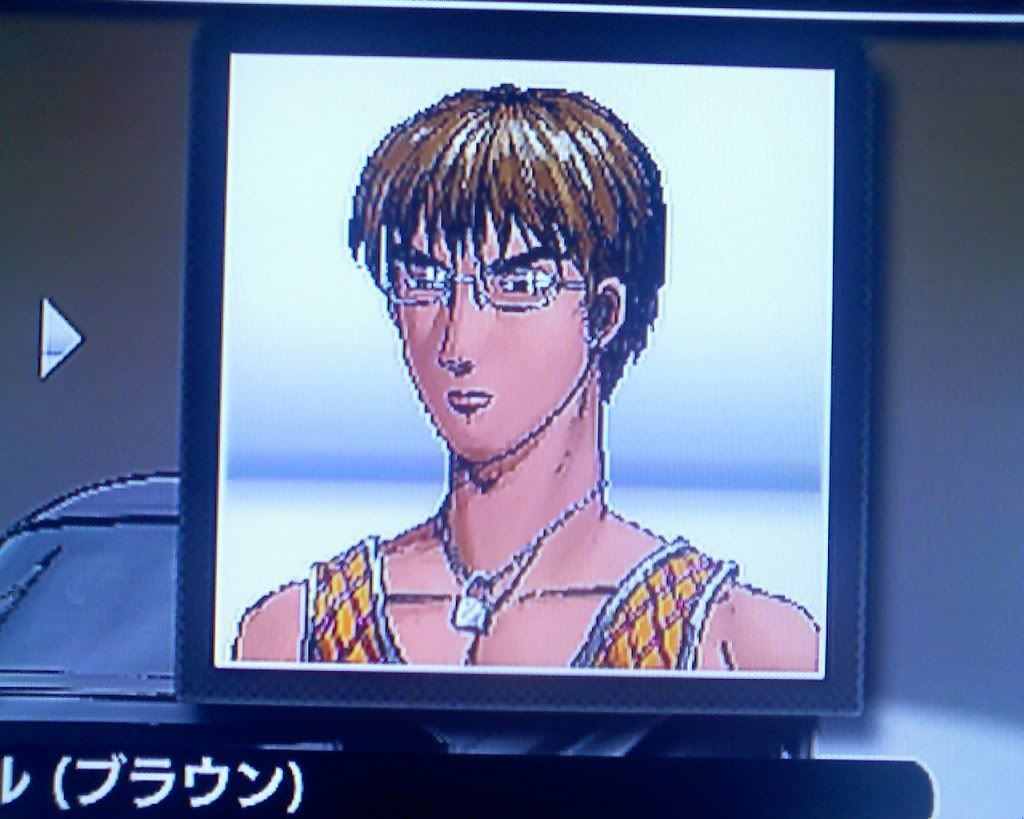 Tank Top (comes in yellow, blue, black...)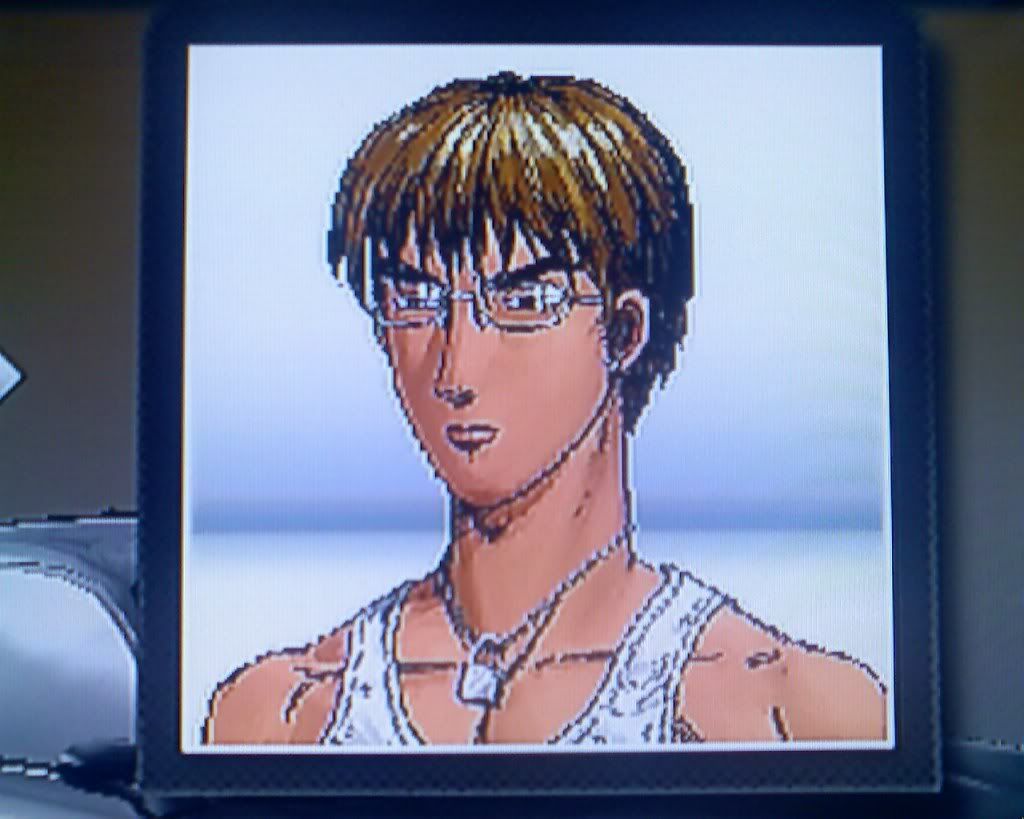 ...and Wifebeater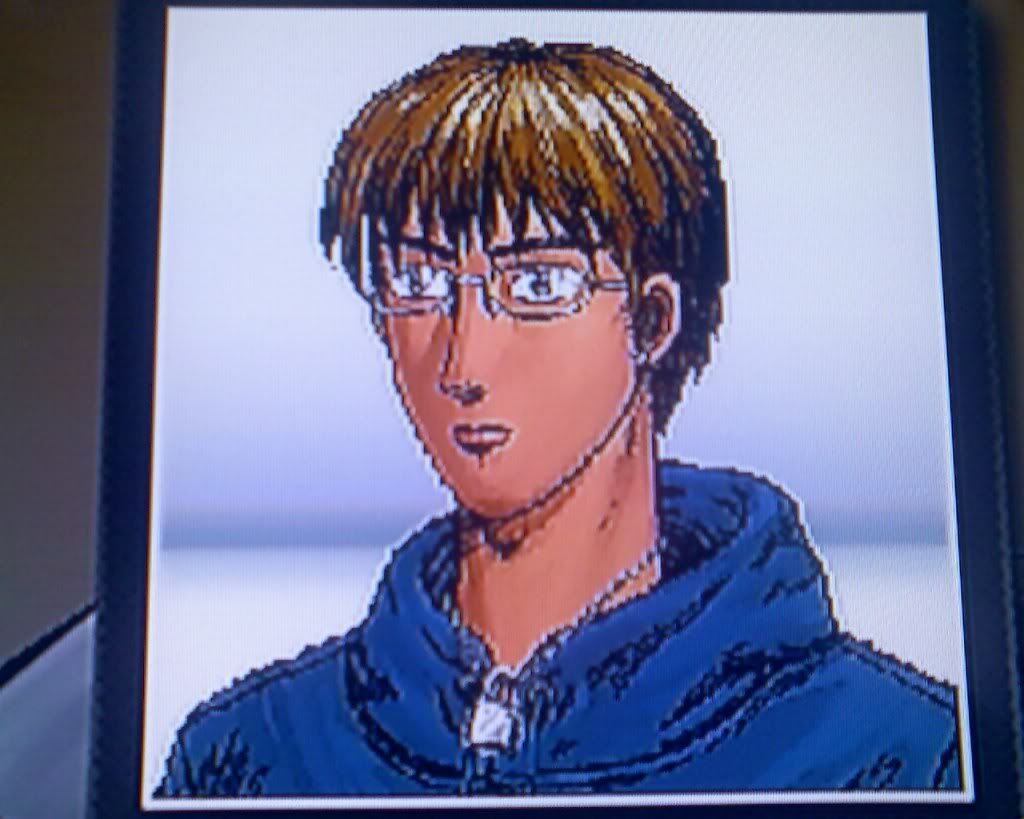 Wide Eyes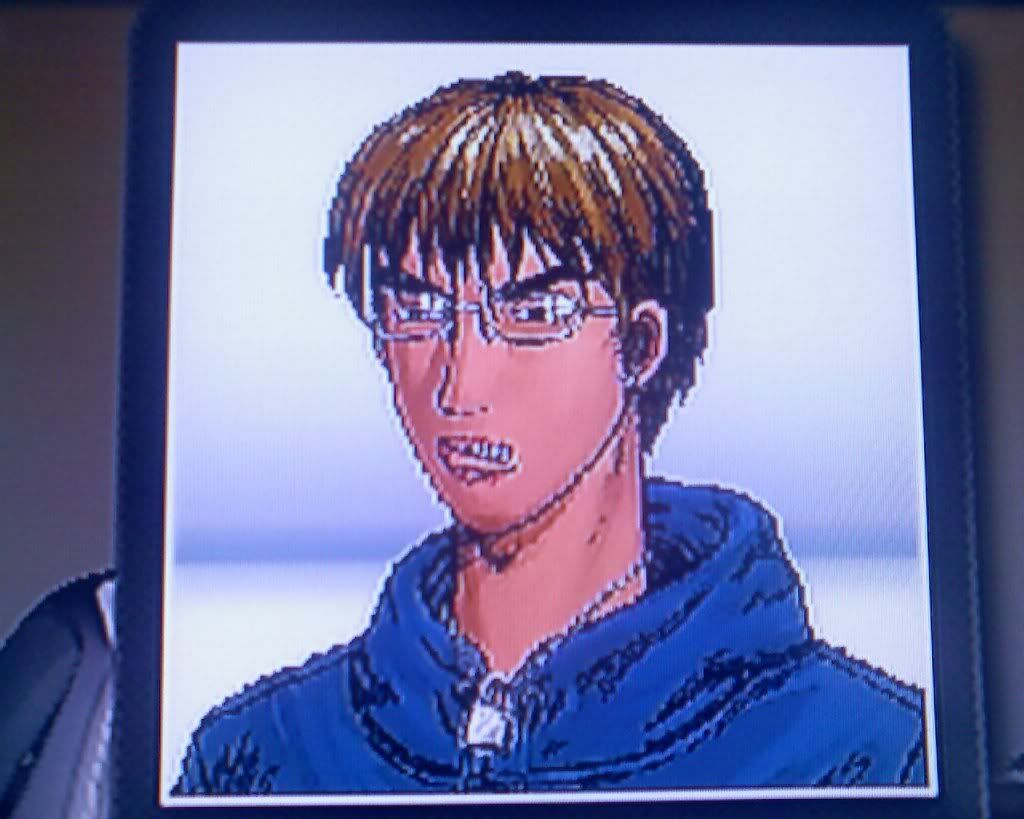 Sneering Face (all three of the new expressions look pretty crappy)
Tinted Glasses (kind of hard to see the difference with the lighting, but they're yellow)
Short Spiked Hair (comes in blue, brown, black, and gold)
Knit Cap variation 1 (comes in green and beige)
Knit Cap variation 2 (comes in red, blue, and light brown)
This post has been edited by Tessō on Aug 14 2008, 09:07 AM